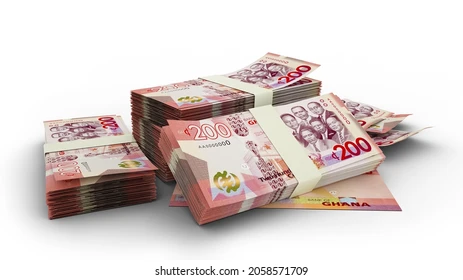 An Economist at the University of Education Wineba, Department of Economics Education, Dr Isaac Doku says Ghanaians should not believe both the BoG and the Minority with regards to the alleged printing of GH¢22.04 billion until Bank of Ghana's financial statement is checked.
The Ranking Member on the Finance Committee in Parliament, Hon. Cassiel Ato Forson had alleged that the Bank of Ghana (BOG) has printed an amount of GH¢22.04 billion to finance Government's budget without parliamentary approval.
His reaction was in response to the 2022 Mid-Year Fiscal Policy Review, which was presented to Parliament by the Minister for Finance on Monday, July 25th 2022.
But in response, the Bank of Ghana denied allegations that it has printed GH¢22.04 billion in new money to finance the 2022 budget without recourse to Parliament.
It said the amount being referred to represented claims on government, and not new currency printed to support the government's budget.
In a press statement dated July 26, 2022, the central bank said it found it necessary to provide clarity to the matter that was first raised by the Ranking Member of the Finance Committee, Dr Cassiel Ato Forson.
Read Also: 15% Cola: Gov't has kept faith with public sector workers – Finance Minister
Speaking on Atinka TV's morning show, Ghana Nie with Ekourba Gyasi Simpremu, Dr Isaac Doku expressed hope that the BoG was saying that truth based on the reply it gave after the allegations.
Meanwhile, he said it would be a serious issue if what the Bank of Ghana is saying is a lie, adding that an independent auditor can be contracted to verify Bank of Ghana's financial statement while the Bank steps aside for auditing to be done.
"The Bank of Ghana has responded that it was some money that they were taking from Government and the Minority has mistaken it. I hope what they are saying is true because it is a big issue," he said.
He continued that," The mistake is very big and so if it is true then it is a serious issue, but I strongly believe that what Bank of Ghana is saying is true. Whether it is true if Government asked the Bank of Ghana to withdraw GH¢10Billion and instead of giving the government GH¢10 Billion, they gave the Government GH¢22 Billion, if it is true then it is a serious issue. Parliament must approve it before but if parliament did not approve it, then it is a serious matter."
Dr Isaac Doku added, "We have to check Bank of Ghana's financial statement. If we check the definition of money, it will help us know whether the GH¢22.04 billion was printed or not," he said.
Ghana| Atinkonline.com| Porcia Oforiwaa Ofori