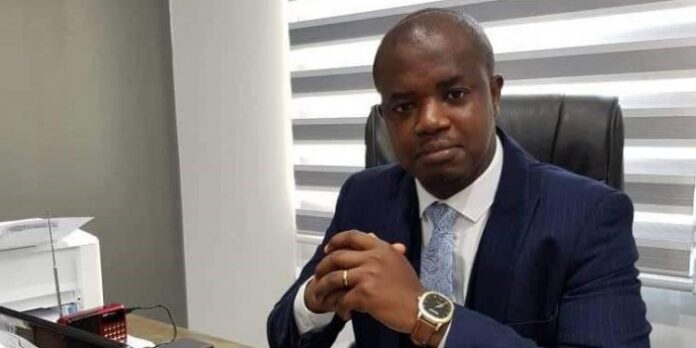 A Member of the National Democratic Congress (NDC) legal team, Lawyer Edudzi Tamakloe, says Akufo-Addo's decision to support Attorney General to prosecute galamsey queen, Aisha Huang, is out of shame.
This comes after Galamsey Queen, Aisha Huang, was re-arrested and remanded by Accra Circuit Court for her involvement in illegal small-scale mining activities.
Aisha Huang was arrested in 2017 and deported to China for her involvement in illegal mining activities.
Hearing the case Monday, September 5, three suspects, Jong Li Huang, Huang Jei and Huiad Huang pleaded not guilty in court to a charge of engaging in sales and purchases of minerals without license.
She is also separately on a provisional charge of engaging in mining without a licence.
Her plea on the two charges was reserved due to the unavailability of a Chinese interpreter when she appeared at the Circuit Court in Accra on September 1.
The President of the Republic, Nana Addo Dankwa Akufo-Addo, has stated that the Attorney-General and Minister for Justice, Godfred Yeboah Dame, has his full support to prosecute persons found to be engaging in illegal mining in the country.
Read Also: Aisha Huang: Gov't tasked to use technology, locals to fight illegal migrants
Akufo-Addo said this while speaking at the 2022 Bar Conference of the Ghana Bar Association on Monday, 12th September 2022.
Speaking to the issue on Atinka FM's AM Drive with host Kaakyire Ofori Ayim, Lawyer Edudzi Tamakloe said if the Akufo-Addo had prosecuted Aisha Huang when she was first arrested, she would not have come back.
"We were in this country when Police officers arrested this same lady. What happened afterwards? We left Aisha and prosecuted Ghanaians who were involved in this same galamsey. If she had not come back to be re-arrested, would he have said what he is saying now?,", he added.
Ghana | Atinkaonline.com | Vivian Adu