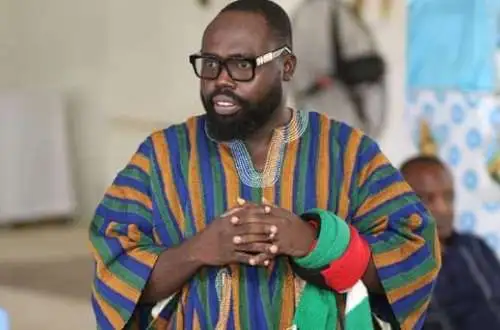 Dr Peter Boamah Otukonor, the Deputy General Secretary of the biggest opposition party National Democratic Congress (NDC), has alleged that embattled "Galamsey queen" Aisha Huang is a financier of the governing New Patriotic Party (NPP).
Aisha Huang appeared in court on Wednesday after being remanded into Police custody for two weeks when she was re-arrested last month.
She is being tried on two charges by the state for engaging in sale and purchases of minerals without valid licence and Mining without licence.
Aisha Huang was remanded into police custody for the next two weeks as the Accra Circuit Court turned down her request for bail.
Read Also: Govt has created 5.3 million jobs since 2017- Employment Minister
Speaking on the development at a at a press conference in Accra, Dr Peter Boamah Otukonor said Akufo-Addo government's approach to prosecuting the illegal miner is an indication that she (Aisha Huang) is a financier of the NPP.
"If she's not a financier of the NPP, I wonder how somebody who is supposed to have been deported – and the [former] Senior Minister… Osafo Maafo, said that she has been deported – all of a sudden, the President is playing dumb and saying that he doesn't know that the woman has been deported; and I think it is becoming one too many and becoming a worrying trend."
"You have a sitting president, who always says that he is not aware of businesses that he himself has undertaken. The president has issued an executive instrument and he says he is [not] aware. He has written letters of authority and he says he is not aware… corruption appears under him, everybody's talking about it, and he says he is not aware".
"Today, Aisha Huang, he is saying that he is not aware that Aisha Huang was deported. Very soon, he will say that he is not aware he is the president of this country," Otukunor told press men.
Ghana | Atinkaonline.com | Vivian Adu