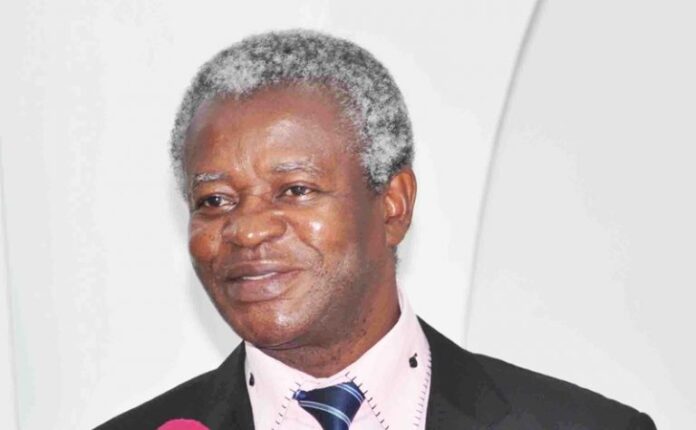 The Chief Executive Officer of the Mental Health Authority, Dr Kwasi Osei, has called on government to operationalise Mental Health Levy to help raid mentally unstable persons off the streets.
This statement by Dr Kwasi Osei follows the stoning of a young man to death by a mentally challenged woman.
The incident happened on Monday afternoon atop the Kwame Nkrumah Interchange.
In a video circulating on social media, the young man was seen lying in a pool of blood with a large stone near his right hand.
According to an eyewitness report, the deceased was a pillion rider on a moving 'Okada' on one of the interchange levels when the woman struck him.
The victim reportedly fell off the motorbike, the woman pounced on him and attacked him with the large stone.
The mentally unstable woman was later apprehended, handcuffed and transported in a police pickup truck to a Police station.
Read Also: Ashaiman: Charcoal sellers ready to cash in as strike by LPG outlets lingers
Reacting to the development on Atinka TVs AM Drive with host Ekourba Gyasi, Chief Executive Officer of the Mental Health Authority, Dr Kwasi Osei, reiterated that a Mental Health Levy, would be prudent to enable the Mental Health Authority to execute its mandate.
He revealed that Per the Mental Health Act 2012, Act 846, the Mental Health Authority is mandated to propose, promote and implement mental health policies, as well as provide culturally appropriate, humane and integrated mental health care throughout Ghana.
"Government has set up the Mental Health Act through which we have the Mental Health Authority and we are grateful for that. The issue now is about funding. The funding has not been very good, I must say. The money that the Ministry gives to us now is about half or one-third of the whole money the Ministry requires. What we need is an independent source of funding and that has been stipulated in the Mental Health Act, that is the Mental Health Levy," Dr Kwasi Osei said.
Ghana | Atinkaonline.com | Vivian Adu