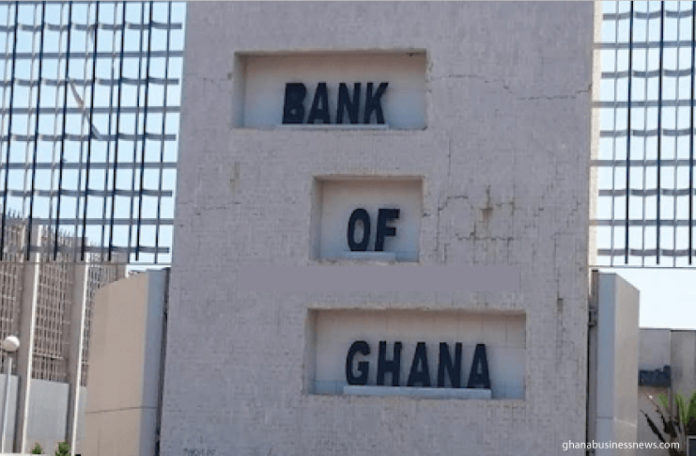 The Bank of Ghana has kept its policy rate unchanged at 30% for the first time since it adjusted it upwards in July 2023.
This is due to a relative exchange rate stability and the disinflation process observed in the year so far.
Indeed, the unchanged rate was expected as some analysts and bank chiefs have predicted.
Speaking at a press conference yesterday, September 25, 2023, the Governor of the Bank of Ghana, Dr. Ernest Addison said headline inflation has declined by a cumulative 14.0% since the peak of 54.1% recorded in December 2022.
Again, all core inflation measures, monitored by the central bank are trending downwards, indicating continued easing of underlying inflationary pressures.
It, however, indicated that while the disinflation process has resumed, which should result in a gradual return towards the target band over the medium-term barring unanticipated shocks, rising international crude oil prices and adjustments to utility tariffs remain a risk to the inflation outlook which would have to be managed through monetary policy vigilance.
The 91-day and 182-day Treasury bill rates decreased marginally to 26.35% and 27.84%, respectively in August 2023, down from 27.68% and 29.12%, in the same month of 2022.
The rate on the 364-day instrument, however, increased to 30.88%, from 28.92% over the same comparative period.
All the rates were however negative in real terms, given the rate of inflation.
The rate at which banks borrowed from each other, that is, the interbank weighted average rate, rose to 26.59% in August 2023 from 21.93% in August 2022, in line with increases in the monetary policy rate. Consequently, average lending rates of banks increased to 31.78% in August 2023, from 27.96% recorded in August 2022.
Source: Business Analyst