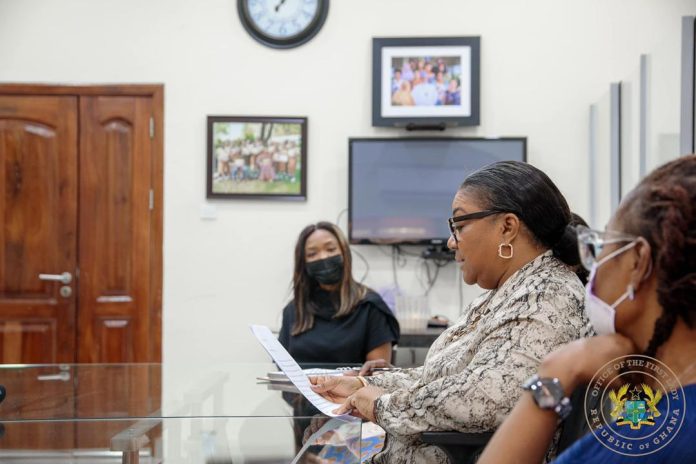 The First Lady of Ghana, Mrs.Rebecca Akufo-Addo has received rapid diagnostic test kits for screening pregnant women for HIV, syphilis and hepatitis, from Abbott Laboratories.
This is as part of their partnership with The Organization of African First Ladies for Development (OAFLAD), to provide support to six (6) member states.
According to the First Lady, Abbot will also provide training for health workers on how to use these test kits.
She said the donation shows how committed Abbot is to the cause of OAFLAD.
"These panel test kits will help improve maternal and neo-natal care, which I am passionate about and is at the core of OAFLAD's strategic plan for the continent," she said.
The First Lady added that, "My expectation is that this will facilitate our goal to eliminate mother to child transmission of HIV, Hepatitis and Syphilis."
Read Also: Atinka TV's Regina Asamoah, COP Maame Tiwaa Addo-Danquah honoured
In other news: President Akufo-Addo Receives Africa Peace Award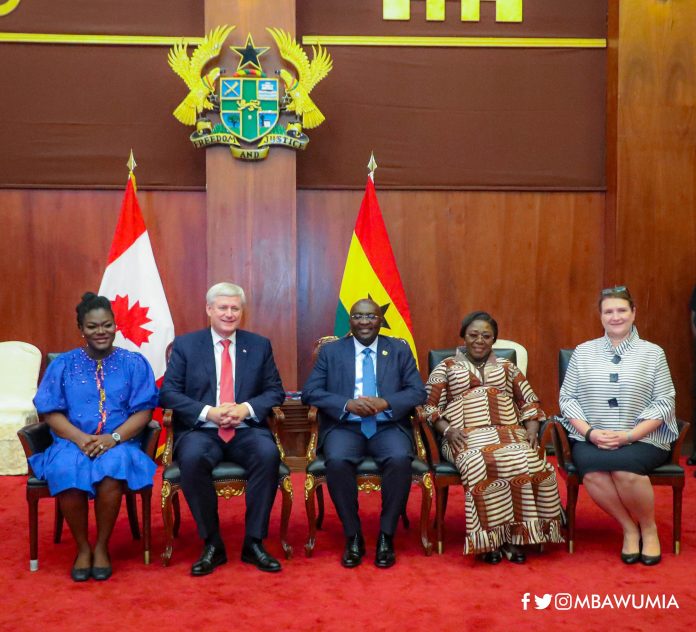 The Young Democrat Union of Africa (YDUA) has conferred the Africa Peace Award on H.E. President Nana Addo Dankwa Akufo-Addo for his enormous contributions to the growth and sustenance of peace and freedoms not just in Ghana but the West African sub-region and Africa as a whole.
The Award, which was presented on behalf of the Union by the Rt Hon Stephen Harper, former Prime Minister of Canada and Chairman of the International Democrat Union and assisted by Mrs Louisa Atta-Agyemang, President of YDUA, was received on behalf of President Akufo-Addo by the Vice President, Dr Mahamudu Bawumia, at the Jubilee House, Accra on Wednesday, 4th May, 2022.
A citation accompanying the award read in part:
"In recent years it has taken very strong personalities in leadership to foster the rule of law, democracy and media tolerance on the African political landscape. These strong persons continue to serve not only as stewards of the democracy and peace on the continent but the standard of lessons for many young people.
"At the Young Democrat Union of Africa, we believe strongly that honouring the standards of yesterday and today is a critical part of creating the standards of tomorrow. This principle embodies the many steps we have taken towards today.
"This award represents our collective values as a people and center right leaders, our values of Rule of Law, Respect for Human Freedom and Rights, Democracy, Peace and Stability…
Ghana| Atinkaonline.com| Porcia Oforiwaa Ofori