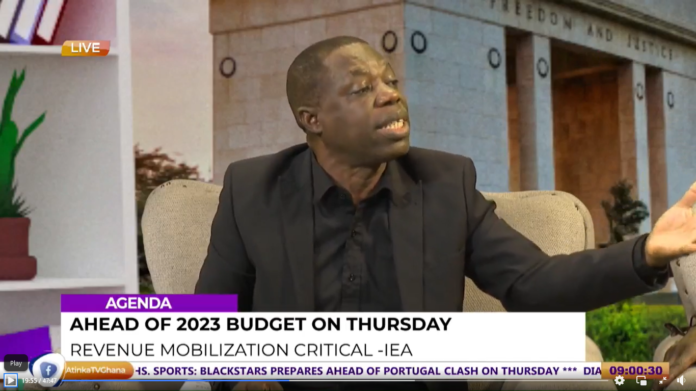 A Former Member of Parliament (MP) for Buem Constituency, Mr Daniel Kosi Ashiamah says the Government is behaving as if the covid-19 pandemic, Russia and Ukraine gained Independence for Ghana.
According to him, all the Government has done is to blame Ghana's economic hardship on the covid-19 pandemic and the Russia-Ukraine war.
Although he admitted there were challenges globally, he said most of the countries were not feeling the same impact as Ghana is.
Mr. Ashiamah made the comments while discussing the upcoming budget statement on Atinka TV's morning show, Ghana Nie with Ekourba Gyasi Simpremu.
"I don't dislike Ken Ofori Atta, but we need to recognize that we have a nation, a nation that competes with other nations." "When a crisis strikes, the NPP finds solace in the fact that there are crises everywhere." Is it affecting all nations on the planet? No! Some people are not affected because they have plans ahead of time. "We're just there, acting as if Colombia and Ukraine won our independence, and we don't know how to manage oil, gold, and other resources," he stated.
Mr. Daniel Kosi Ashiamah said the Finance Minister was reckless and incompetent, and he called for his resignation.
Meanwhile, he said one day Ken Ofori Atta will face charges for causing financial loss to the state, saying that those who are clapping for him for his response when he appeared before the Parliamentary Ad Hoc Committee to hear the Motion of Censure against him are ignorant.
The embattled Finance Minister is expected to present the 2023 Budget Statement of government before Parliament on Thursday, November 24, 2022.
The 2023 budget will forecast the government's expenditure and revenue for the year.
There have been concerns about the delay in its presentation due to the government's negotiation with the International Monetary Fund (IMF) for US$3 billion support.
Majority Chief Whip, Frank Annoh-Dompreh, made the announcement while presenting the Business Statement of Parliament for this week.
Read Also: "Ofori Atta apologised because he is responsible, not because he is guilty"-NPP Communicator
Ghana| Atinkaonline.com| Porcia Oforiwaa Ofori