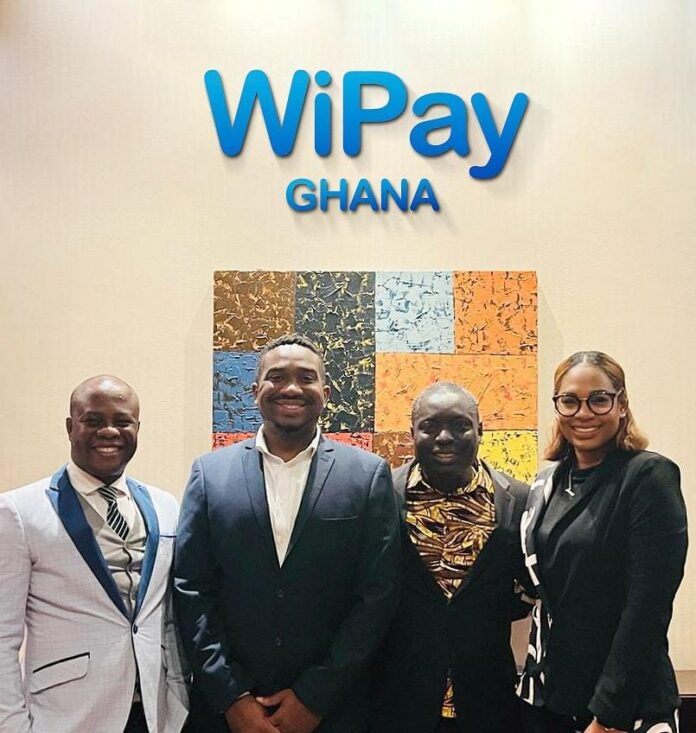 WiPay is the most complete secured global payment platform empowering businesses & individuals to make and accept payments online. It's originated in the Caribbean and now the leading Caribbean payment platform in over 19 countries. Other countries WiPay operationalizes include the United States of America, Cayman Island, Trinidad and Tobago, Guyana, Barbados, Jamaica, etc, and currently Ghana.
The founder and CEO Aldwyn Wayne who was one of the Keynote Speakers for the just ended 'Africa Money and Defi Summit' at Movenpick in Accra Ghana outlined the benefit of bridging the trade between the Caribbean and Ghana using technology. With the global experience, the Founder is optimistic that WiPay will become the leading payment platform in Ghana. He was also excited about his Ghanaian counterparts and the good work they have done so far in making it a success for Wipay to be in Ghana. The country director of WiPay Ghana Mr. Francis Acquah-Annan outlined the potential of the payment platform as follows:
It will promote e-commerce,
It will expose SMEs business to online business platforms which again will be linked to an integrated payment platform. Thus, WiPay Ghana will have a website for all SMEs on their platforms.
It supports the Government of Ghana's initiative for helping the unbanked in Ghana to be banked as it seeks to promote a cashless system in Ghana. All funds will be held within the framework of existing regulated financial institutions.
It will also assist companies seeking to establish a physical presence in the country while empowering the workforce in Ghana to pursue careers in technology and helping to guide regulatory and legislative change.
It will help remove all delays associated with the traditional validations and allow users to make and receive cash payments quickly and securely all in one platform.
It is an All-In-One e-commerce solution with built-in payments for your online business.
A quick and easy way for anyone to send money directly to your WiPay account.
It is cheaper and quicker than using a bank transfer or a remittance company.
WiPay Ghana hopes to have partnerships with all banks in the country.