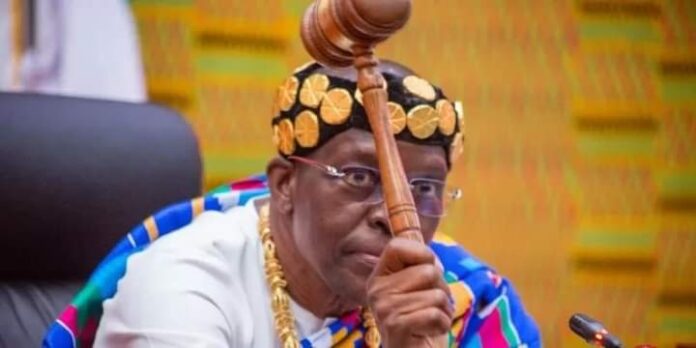 The 2023 Budget Statement and Economic Policy of Nana Addo Dankwa Akufo-Addo's Government for the year ending December 31, 2023, has received Parliamentary approval.
Alban Kingsford Sumana Bagbin gave the approval was given via a voice vote today Tuesday December, 6th 2022.
This was after each of the two leaders had been given about 45 minutes to conclude their debates.
The Minority Leader, Haruna Iddrisu, however, opposed some of the new taxes proposed and the reproduction of old taxes like the toll booth levies.
Haruna Iddrisu also kicked against the increase in the VAT rate by 2.5 and the review of the E-Levy from 1.5% to one percent (1%) of every transaction.
On the other side, the Majority leader Osei Kyei-Mensah-Bonso refuted of the claims made by the Minority and called for cool heads to prevail in order to support the finance minister and the Government to fully implement policy measures as captured in the budget to put the economy back on track.
The Finance Minister, Ken Ofori Atta, has proposed a boost in local productive capacity to restore the economy.
Some measures in place is a cut in the imports of public sector institutions that rely on imports either for inputs or consumption by 50% and will work with the Ghana Audit Service and the Internal Audit Agency to ensure compliance.
The finance minister also revealed support for large-scale agriculture and agribusiness interventions through the Ghana Development Bank and the ADB Bank.
Read Also: Upgraded GHS1 coin to be in circulation Dec. 12
Ken Ofori Atta also mentioned the implementation of policies to protect and incubate newly formed domestic industries, allowing them to make goods produced here competitive for both domestic consumption and exports.
He also proposed to promote exports by expanding production capacity in the real sector of the economy and actively encouraging the consumption of locally produced rice, poultry, vegetable oil and fruit juices, ceramic tiles among others.
Ghana | Atinkaonline.com | Vivian Adu