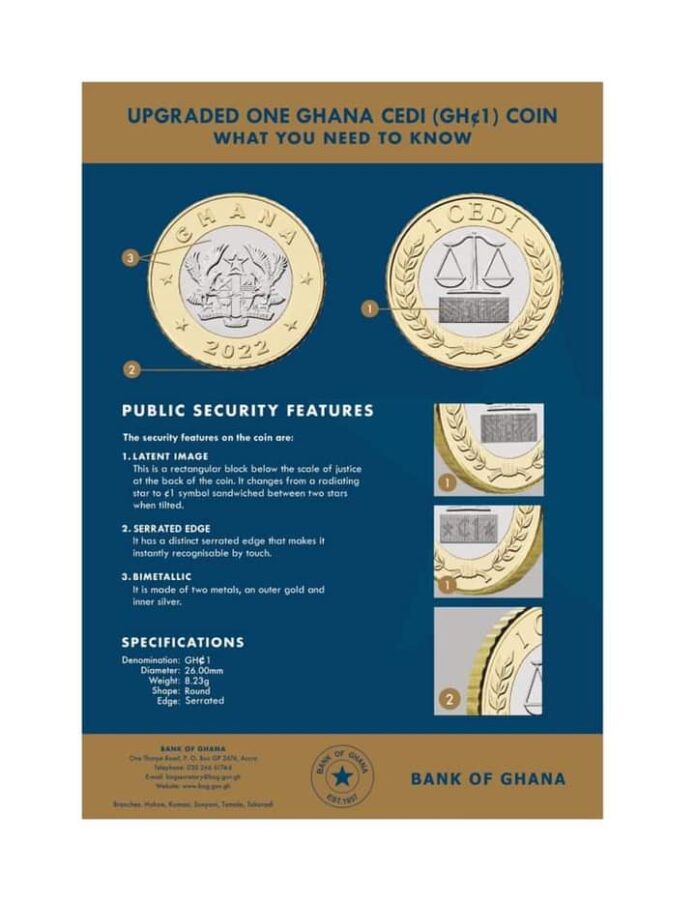 Ghana's Central Bank, Bank of Ghana, says it has upgraded the GHS1 coin with enhanced security features.
Bank of Ghana in a statement said the upgraded GHS1 will be in circulation from 12th December 2022.
The statement added that the coin is similar to the existing GHS1 in shape, form and images; the coat of arms in front and the scale of justice at the back.
"The upgraded GHS1 coin is bi-metallic with an outer gold and inner silver," the statement added.
Read full statement below: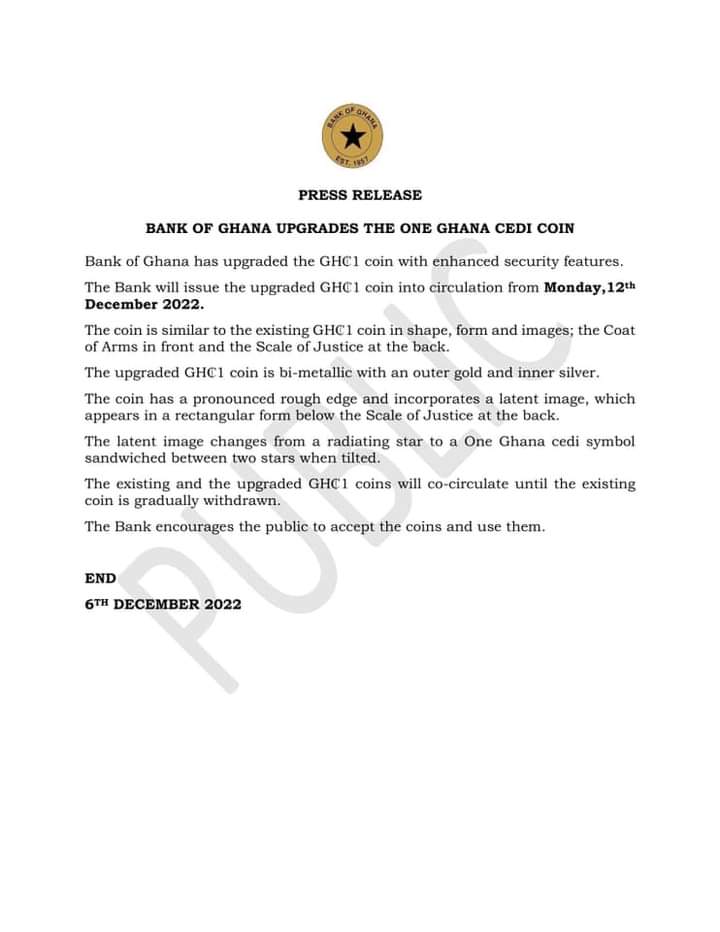 Ghana | Atinkaonline.com