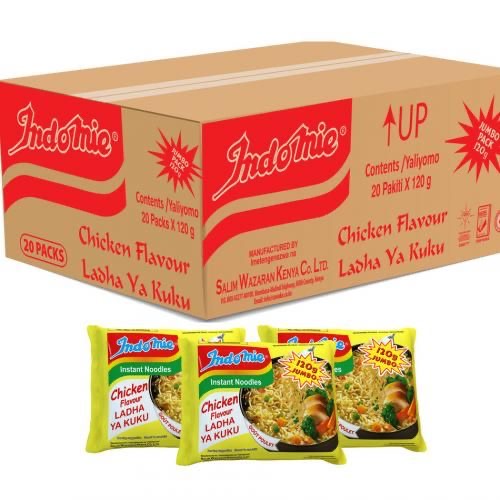 The Food and Drugs Authority (FDA) has issued a statement on an unregistered batch of Indomie instant noodles labeled "Ladha Ya Kuku".
The FDA in a statement said the authority's attention has been drawn to the recall of indomie instant noodles chicken flavour from certain countries due to the suspected presence of high levels of aflatoxins and pesticides.
According to the FDA statement, the Indomie instant noodles labeled "Ladha Ya Kuku" is not a registered product in Ghana.
The FDA says the only instant indomie chicken product that is registered in Ghana is manufactured in locally and occasionally sourced from Nigeria.
Read Also: Methodist Church dissociates itself from Ex-Bishop's anti- Mahama comments
"In the light of the recent recalls in other countries, the FDA has picked samples from the manufacturing facility in Ghana as well as different points of sale across regions nationwide for testing at the center for laboratory services and research. Anybody in possession of the unregistered indomie products should contact the FDA immediately.
According to reports, The "Ladha Ya Kuku", batch of the product has been recalled Egypt for containing high levels of aflatoxins and residues of pesticides.
Over 700,000 cartons of different Indomie flavours have so been withdrawn from the Egyptian market by the supplier.
Read full statement from FDA below: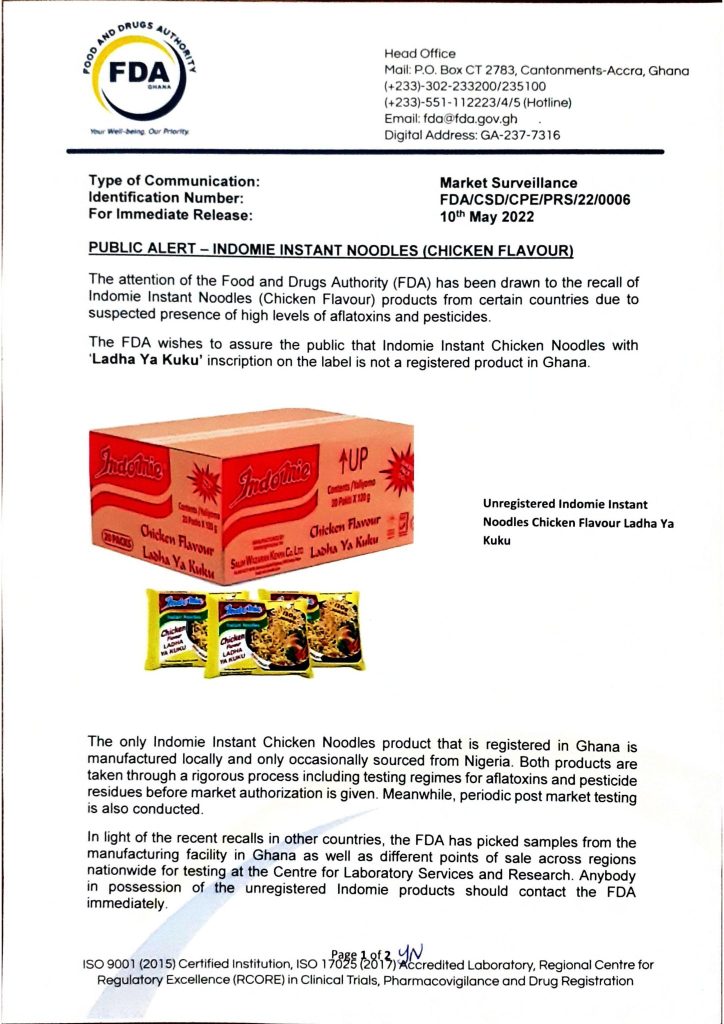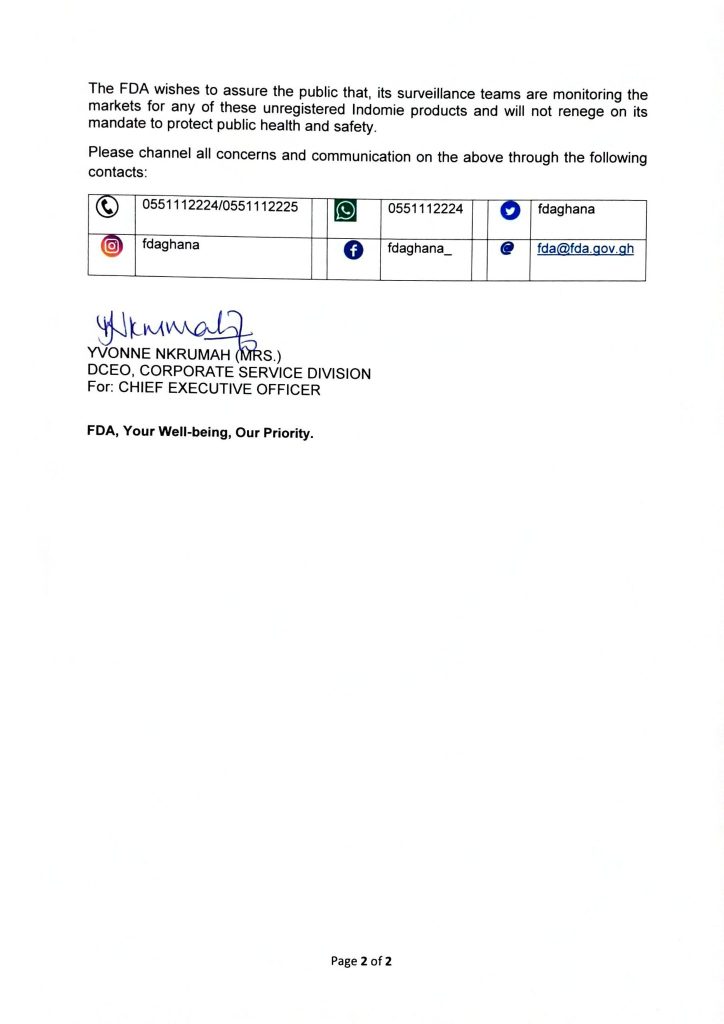 Ghana | Atinkaonline.com | Vivian Adu