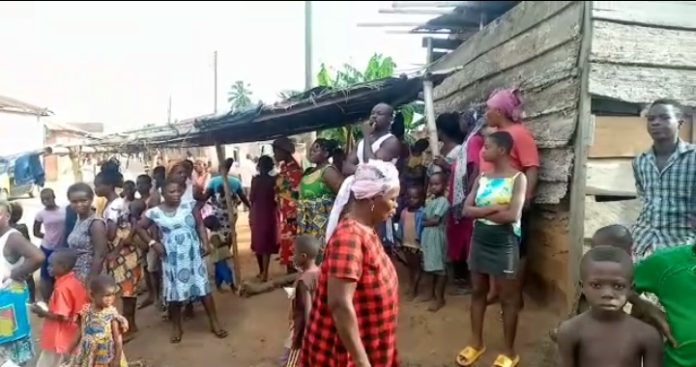 A 39- year -old man, Kwesi Tandoh has shot dead his wife and 14 year- old child at Enyan Abowinum in the Ajumako Enyan Essiam district of the Central Region.
After killing the two, the man also shot himself dead.
According to information gathered by Atinka News' Agyei Kwaku Mensah, the man who is also a fetish priest was having marital issues with his wife and decided to marry another woman in addition.
Read Also: Man killed and dumped in mud at Mankessim
Speaking to some residents of the community, they said the couple always quarreled since the man made his intention of marrying another woman known to his wife.
Some said the man also threatened his wife during one of their quarrels.
For her part, a daughter of the deceased said her father threatened to shoot all the five children to death at a point.
Mother of deceased, Madam Adwoa Oduma on her part said, she was shocked at the incident.
Meanwhile, the police are investigating the matter.
In other news: Man killed and dumped in mud at Mankessim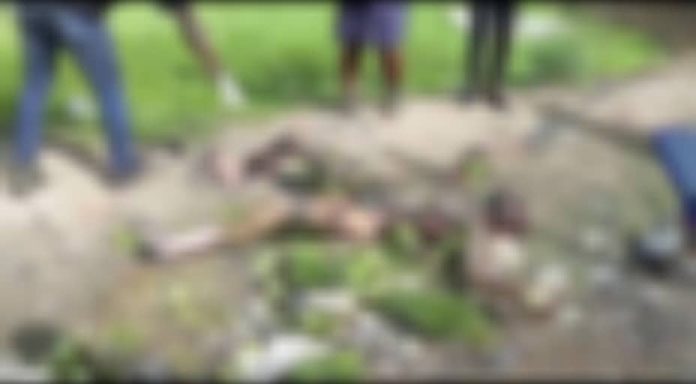 A 40-year -old man has been killed and dumped in a muddy water at Mankessim in the Mfantseman Municipality of the Central Region.
According to residents of Mankessim, the man was stripped naked and beaten severely, tied to a tree with rope and later dumped in a mud.
In an interview with some residents, they said they heard some bad odour emanating from the crime scene and upon tracing it, they saw the lifeless body.
Read Also: We do not support E-Levy 100 %- Momo Agents
The residents are now living in fear since four people had been killed at Mankessim within one week.
The residents are therefore calling on the Mankessim police to speed up their work since they are in state of fear and panic.
The 40 -year- old man penis was also chopped off.
Meanwhile Atinka News also spoke with the Assembly Man for the area, Mr Moktal Hassan.
According to the Assemblyman, the recent killings at Mankessim is beyond their imagination and therefore called on the police and the Inspector General of Police to come to their aid.
The body of the deceased has been deposited at the Saltpond Government Hospital for preservation autopsy.
Ghana| Atinkaonline.com