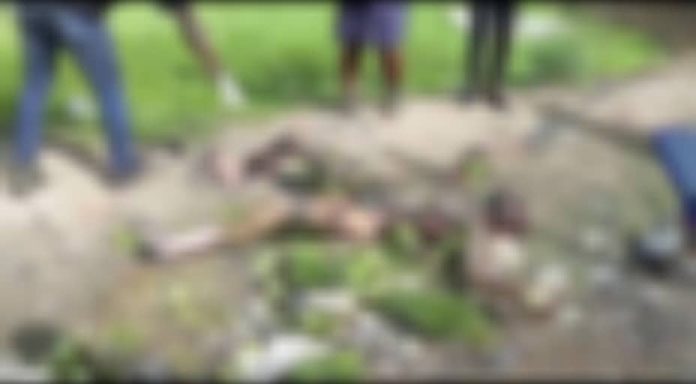 A 40-year -old man has been killed and dumped in a muddy water at Mankessim in the Mfantseman Municipality of the Central Region.
According to residents of Mankessim, the man was stripped naked and beaten severely, tied to a tree with rope and later dumped in a mud.
In an interview with some residents, they said they heard some bad odour emanating from the crime scene and upon tracing it, they saw the lifeless body.
Read Also: We do not support E-Levy 100 %- Momo Agents
The residents are now living in fear since four people had been killed at Mankessim within one week.
The residents are therefore calling on the Mankessim police to speed up their work since they are in state of fear and panic.
The 40 -year- old man penis was also chopped off.
Meanwhile Atinka News also spoke with the Assembly Man for the area, Mr Moktal Hassan.
According to the Assemblyman, the recent killings at Mankessim is beyond their imagination and therefore called on the police and the Inspector General of Police to come to their aid.
The body of the deceased has been deposited at the Saltpond Government Hospital for preservation autopsy
Ghana| Atinkaonline.com