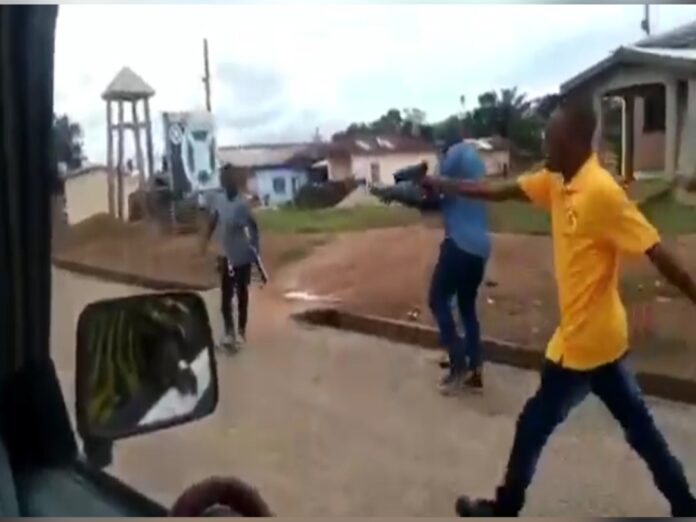 The Kibi Divisional Police Command with the Okyeman Environmental Task Force has arrested over 24 illegal miners at Asamang Tamfoe in the Eastern Region amidst gunshots.
Information gathered indicates that the miners were destroying some farmlands in the Asamang Tamfoe community when the team pounced on them.
The team led by the Divisional Commander Chief Superintendent Magnus Reindorf Sam retrieved a pump action gun, 2 excavators, 2 motorcycles, 1 tricycle and 2 pumping machines.
The illegal miners engaged in a shoot-out when police tried moving, and an excavator was impounded during the raid.
Some youth of the area blocked the road to prevent the team from moving out of the community with the excavator, which was being towed.
Watch video below:
Ghana | Atinkaonline.com