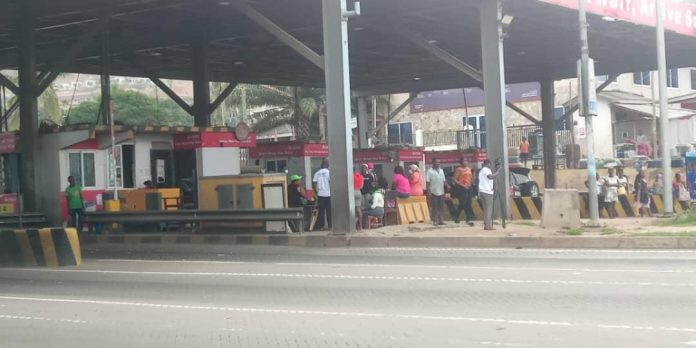 Deputy Ranking Member on the Roads and Transport Committee of Parliament, Mr. Isaac Adjei Mensah says the Minority is not against the re-introduction of road tolls contrary to the assertion by the NPP-Government.
However, it has urged the Government to be transparent in its quest to collect tolls again.
The collection of road tolls was abolished in November 2021 after it was announced by the Minister of Finance, Ken Ofori Atta while Presenting the 2022 Budget Statement and Economic Policy of the government on the floor of Parliament.
The Finance Minister noted that over the years, the tolling points had become unhealthy market centres, leading to heavy traffic on our roads.
He added that the toll booths had also lengthened travel time from one place to another, and impacted negatively on productivity.
In replacement, the Government introduced the E-Levy in order to make the tolling universal.
This did not sound well with the opposition and they always advised that the collection of tolls is continued.
After citing revenue shortfalls from the e-Levy, the Finance Minister reading the 2023 budget mentioned the re-introduction of the road tolls.
Read Also: Gov't to reintroduce road tolls; approved fees out
Speaking on Atinka TV's morning show, Ghana Nie with Ama Gyenfa Ofosu Darkwa, Mr Isaac Adjei Mensah recalled that the opposition urged the NPP-Government to rather address the challenges facing the collection of tolls and execute it properly but it failed to listen and went ahead to abolish it.
Meanwhile, he observed that after abolishing the tolls, toll booths have been messed up, adding that some of the vehicles hit the booths and most of them have snakes in them.
"If they said they want to bring it back, I am not against it but they should bring it to Parliament to explain the level of increment and how the funds will be disbursed. They should come clean and make sure that there is transparency, Ghanaians like good things and there are toll booths everywhere in the world," he said.
Ghana| Atinkaonline.com| Porcia Oforiwaa Ofori