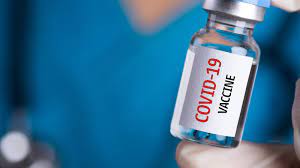 The Ghana Medical Association (GMA) has stated that the concerns raised by some Concerned Ghanaian Doctors on the covid-19 vaccine are misleading, unfortunate and and not based on available local and international scientific data.
The Concerned Ghanaian Doctors on Wednesday, January 12th demanded that the Government rescind all forms of mandates across the country requiring proof of vaccination with COVID-19 vaccines with immediate effect.
They also demanded that Government puts a pause on the administration of the covid-19 vaccine, also with immediate effect.
Read Also: Stop administering Covid-19 vaccines- Concerned doctors
In a petition to the President, Nana Addo Dankwa Akufo Addo, the Doctors said, "Vaccines have been touted as our most recent and best tool at winning this war. However, we disagree with the strategy of banking all our hopes on these vaccines and directly or indirectly coercing Ghanaians to go for inoculations against this novel coronavirus disease which, as previously stated, we are still learning about."
The Doctors continued that,"We, as Concerned Ghanaian Doctors, are writing to you requesting all forms of mandates across the country requiring proof of vaccination with COVID-19 vaccines be rescinded with immediate effect and a pause in the vaccine roll out. We as physicians, pledged to consecrate our lives to the service of humanity, practising our profession with conscience and dignity with the health of our patients our first consideration. Indeed, we are to uphold the principle of primum non nocere, first do no harm."
Replying to the Concerned Doctors in a statement, the GMA dissociated itself from the said petition.
GMA said in the era of evidence-based medicine, it is unacceptable that professionals will draw such flawed conclusions based on skewed data that has not gone through the rigours of scientific proof.
It said,"The contents of the petition does not in any way reflect the situation of COVID-19 in Ghana. Data available to the GMA supports the efficacy and safety of all the COVID 19 vaccines currently registered and in use in Ghana. The evidence that the vaccines reduce the incidence of critical illness, Intensive Care Unit (ICU) admission and deaths globally and in Ghana is undisputed."
While the GMA acknowledges that individual doctors may have concerns based on personal beliefs, it encouraged doctors to be guided by the available medical evidence in their public discourse and channel all grievances through the appropriate avenues for redress.
GMA also encouraged all persons in Ghana to avail themselves for the ongoing COVID-19 vaccination programme and continue to adhere to all the preventive protocols.
Ghana| Atinkaonline.com|Porcia Oforiwaa Ofori
Writer's email: [email protected]