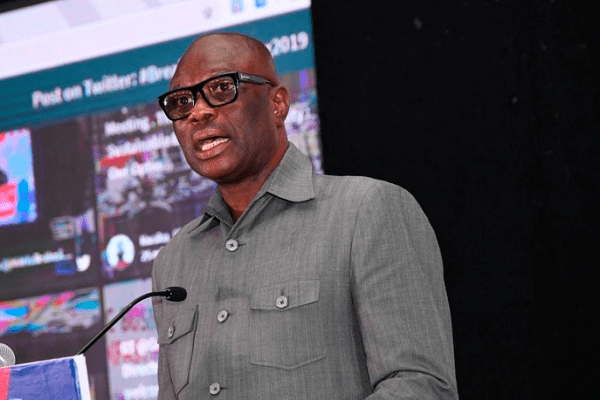 The leadership of the Ghana Union of Traders' Associations (GUTA) has commended government on the suspension of the benchmark value reversal.
Government has directed the Customs Division of the Ghana Revenue Authority (GRA) to shelve its decision to implement the policy directives on the removal of the reduction of benchmark values on imports of selected items.
Following the outcome of a meeting held on Wednesday, 12 January 2022, a statement signed by Col Kwadwo Damoah (Rtd), Commissioner of the Customs Division dated January 13, 2022, said the Customs Division of GRA had been directed to suspend the implementation of the policy directive on the removal of the reduction of values on imports.
According to the statement, the GRA has extended the rollout date to 17 January to allow further consultations to take place.
Reacting to the development in an interview with host of Atinka FM's AM Drive, GUTA President Dr. Joseph Obeng, extended the associations gratitude on the on suspension of benchmark value reversal.
Read Also: Plug All National Switches Into PAPSS To Ensure Speedy Adoption, Roll-out – Bawumia To African Central Banks
He argued that the livelihoods of its members largely depend on this policy, and that the new government position will go a long way to protect their sources of income.
"I am happy that the government listened to the plea of GUTA.. If you see the happiness that greeted this, it means that people's livelihoods actually depends on the maintenance of this benchmark policy rather than the reversal so we thank government for listening to our pleas," Dr. Joseph Obeng told Kaakyire Ofori Ayim
According to Dr. Obeng, GUTA will be objective in its contribution towards the consultations expected to take place on the reversal of benchmark values on various products at the ports.
Ghana | Atinkaonline.com | Vivian Adu | [email protected]