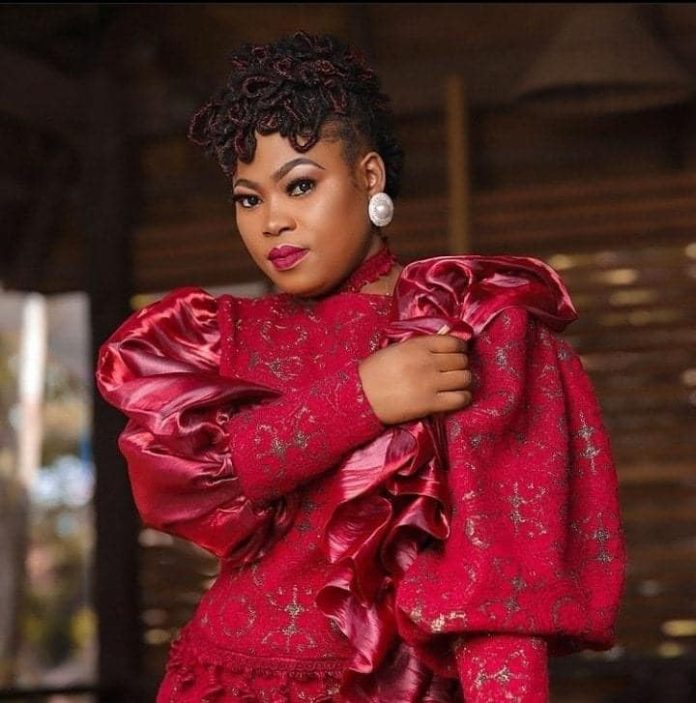 The Manager of Ghanaian Gospel Musician and Husband of Celestine Donkor, Mr Kofi Donkor, has jumped to the defense of Gospel Musician, Joyce Blessing over her worrying viral video.
Joyce Blessing has been in the news for sometime over her divorce with her Husband and Former Manager, Dave Joy.
During her break up, there were rumours and allegations that the Gospel Musician had a side relationship and this attracted some bad name to her.
Recently, a video of the singer the singer, few days after teasing former Fetish Priestess Nana Agradaa over her broken marriage, has gone viral on social media.
In the said video, Joyce Blessing who seem to be 'broken hearted' was seen drinking a whole bottle of red wine and telling the said guy in question how she missed him.
Read Also: I've never been nominated or awarded by VGMAs – Quarme Zaggy
This has surprised a lot of people, questioning why a gospel musician would be drinking red wine.
While some criticised her for drinking, others also opined that Joyce Blessing shouldn't have teased Agradaa over her 'broken heart'.
Reacting to the video, Mr Kofi Donkor wrote that, "Whoever is doing this to Joyce Blessing should know that she is just a divorcee and not a murderer. Is she the only person to have been divorced in life?"
He continued that, "She is sipping wine and so? Since when did drinking wine become a crime? By the way, what is the first miracle Jesus did? (Read John 2). I am not here to teach the theology of wine. Nobody has the right to condemn anyone. Enough is enough! Leave the woman alone! Be sensitive to her children at least."
The Artiste Manager who is also a Pastor encouraged fellow gospel musicians to support Joyce during her crisis, saying it could happen to anyone.
"To my colleagues in the gospel fraternity, today it is Joyce and we have all gone mute, tomorrow it could be you. Let's fight for our sister," he wrote.
Mr Kofi Donkor encouraged Joyce to be strong, adding that, "The Lord is your strength. He will fight for you. Just be still."
New Development:
Meanwhile, the Management Team of Joyce Blessing reacting to the video has clarified that it is an old video the Singer sent to her husband and has urged all to disregard it.
Ghana| Atinkaonline.com| Porcia Oforiwaa Ofori