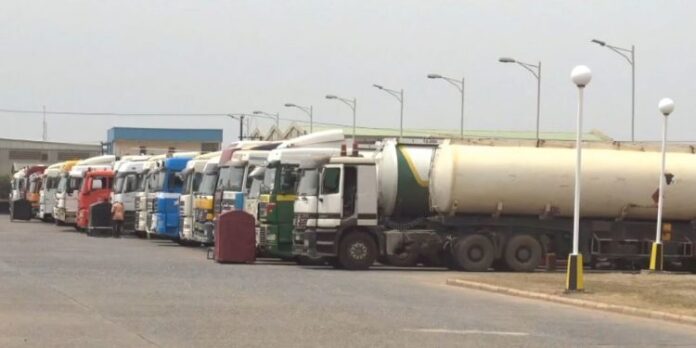 White Products Tanker Drivers (petrol & diesel) are set to join their Gas Tanker Driver counterparts tomorrow in a sit-down strike to drive home their demands.
The decision will largely be determined by the response from National Petroleum Authority (NPA) to the strike action commenced by the Gas Taker Drivers today.
As indicated in a release last Friday, the Gas Taker Drivers Association, commenced a sit-down strike on Monday August 1, 2022, over two major issues.
According to the Association, the continuous moratorium on the issuance of permit to LPG outlets has rendered many of their members jobless.
It would be recalled that the National Petroleum Authority, NPA, after the Atomic Junction gas incident in 2017, placed a ban on the granting of permit.
Read Also: Sim card re-registration deadline extended to Sept. 30
The second issue has to do with the introduction of electronic seals which is hampering their work.
Speaking to the media in Tema after a leadership meeting, Chairman of the Ghana National Petroleum Tanker Drivers Union, George Nyaunu, said, even though they have "volumetric sensor" which ensures the number of products is intact to their various destinations, NPA has introduced another electronic seal which apart from exposing them to health risks, is also affecting their jobs.
Mr. Nyaunu noted that this gadget when affixed to the vehicle signals "tempered" . Even though the volume of the load will be intact, once the gadget gives the "tempered" signal, the driver is either sacked or charged for court.
The GNPTDU Chairman is, therefore, calling on the NPA to reverse the gadget and lift the ban on the issuance of permit to gas outlets
Ghana | Atinkaonline.com| Philip Azu