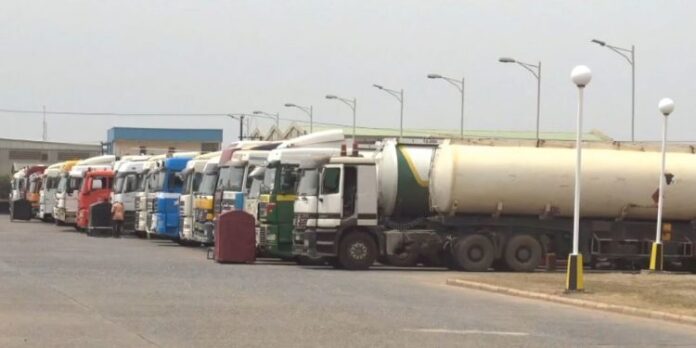 Some Petroleum Tanker Drivers in the country are calling on government to allow persons who secured the rightful documents to operate new liquefied Petroleum Gas stations to commence work.
Following the gas explosion at Atomic Junction on October 7, 2017, which resulted in the death of about seven innocent people and more than 20 people injured, the government announced the new policy as part of measures to reduce explosions through stringent monitoring mechanisms as well as create more job opportunities within the LPG value chain.
As part of the policy, the Ministry of Energy mandated NPA to constitute an implementation committee to plan, oversee and ensure its smooth and successful rollout across the country.
In a latest development, the Gas Taker Drivers Association, commenced a sit-down strike on Monday August 1, 2022, over two major issues.
According to the Association, the continuous moratorium on the issuance of permit to LPG outlets has rendered many of their members jobless.
This is also linked to the ban on the granting of permit to operators.
The second issue has to do with the introduction of electronic seals which is hampering their work.
Read Also: All petroleum tanker drivers to join strike tomorrow if…
Speaking on Atinka TV's morning show, Ghana Nie with Ekourba Gyasi Simpremu, the National Chairman of the Ghana National Petroleum Tanker Drivers Union, Mr George Nyaunu appealed to the Government to allow those who got their permits before the directive to operate their business.
"If you say you will not allow new ones, allow those who have documents before the ban to work. Allow those who have gone through due process before the ban start operation. We are not talking about the new ones, we are talking about those who have already done it and invested in it and the banks are on them to pay the money because they took loans from them. Allow those people to work and then bring on your cylinder circulations. We are not against the cylinder circulation, it has nothing to do with this at all," he said.
Touching on the electric seal, he said they were not against it but said the NPA should deal directly with drivers whose seal have been tampered with and not the company they work for.
Ghana| Atinkaonline.com| Porcia Oforiwaa Ofori