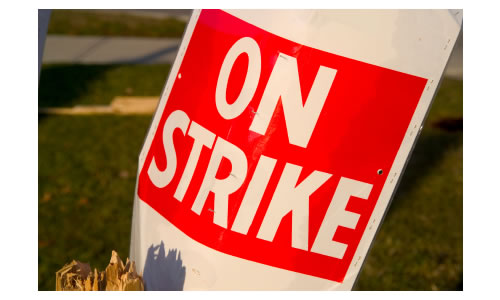 The Civil and Local Government Staff Association of Ghana (CLOGSAG) has announced an impending strike effective Thursday 20th January 2022.
The strike seeks to mount pressure on government to enhance the conditions of service of the members of the Association.
CLOSSAG has since directed its members to comply with the directive from Thursday, January 20.
A statement signed by the Executive Secretary for CLOSSAG, Isaac Bampoe Addo, revealed that the strike action was arrived at by the National Executive Council of the Association.
"By this letter, all CLOGSAG members in the Ministries, Departments, and Agencies as well as the Metropolitan, Municipal and District Assemblies are informed to stay home from Thursday 20th, January 2022 until further notice.
"In similar vein, by this letter all Chief Directors, Heads of Department, Regional Coordinating Directors, Metropolitan, Municipal and District Coordinating Directors are duly informed," excerpts of the statement read.
Read CLOGSAG's Full statement below: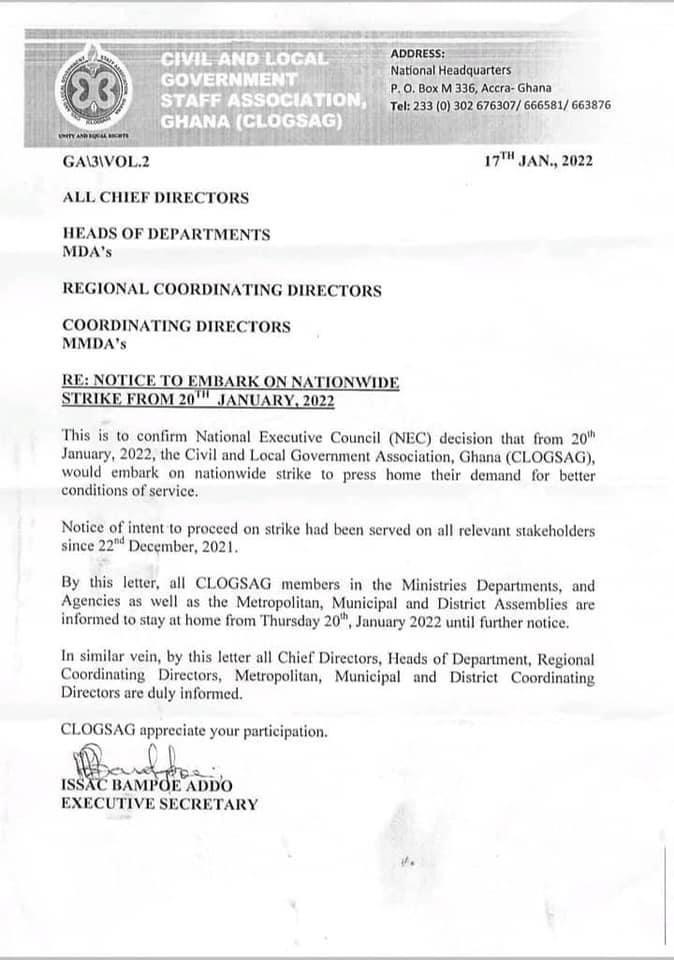 The strike action by CLOSSAG comes at the time two other associations, the Universities Teachers Association of Ghana (UTAG) and Colleges of Education Teachers Association of Ghana (CETAG), are also striking.
The National Council for CETAG suspended teaching service on Thursday January 6 citing government's failure to implement the 2017-2020 conditions of service as basis for the strike.
Read Full statement below: GNAT calls for withdrawal of semester calendar for KG, Basic schools
UTAG's strike also commenced on Monday January 10 2022.
"For the reasons stated above, the NEC of UTAG at its meeting held on 7th January 2022 reiterated its resolve to follow through with the decision to withdraw teaching and related activities until further notice with effect from Monday, 10th January 2022 and call on all UTAG members across the fifteen (15) branches to observe this directive," UTAG said in the statement that announced their strike.
Ghana | Atinkaonline.com | Vivian Adu | [email protected]