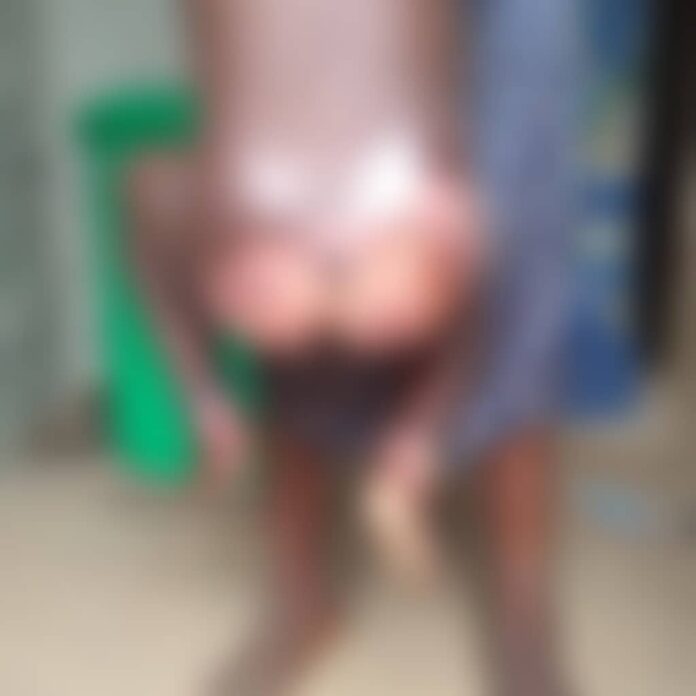 A 29-year-old woman at Oforikurom, a town near Samreboi in the Wassa Amenfi West Municipality has dipped her 3-year-old daughter in hot water, burning the lower part of her body.
Residents in the area indicated that, the whole issue was as a result of the girl misplacing an eight Cedi (GHC8) sandals the woman bought for her.
Also, the woman was told that, her daughter was being sexually abused(fingered) by some guys in the vicinity and so out of anger, the woman boiled water and put the toddler inside.
The issue was sent to the Samreboi Police Station and according to reports, the 29 -year- old woman was granted bail after she was arrested.
Initially, the young girl was taken to the Samartex Hospital and they referred her to the Komfo Anokye Teaching Hospital, but with the bills anticipated, the girl hasn't been taken to the hospital.
Meanwhile, the 3-year-old girl is unable to walk as the effect of the hot water was severe on her.
Read Also: AfCFTA: Homework, hard work, network and smart work key factors to successful business – Amb. Samuel Owusu
In other news:
Pastor crushed to death by UEW bus; 6 others in critical condition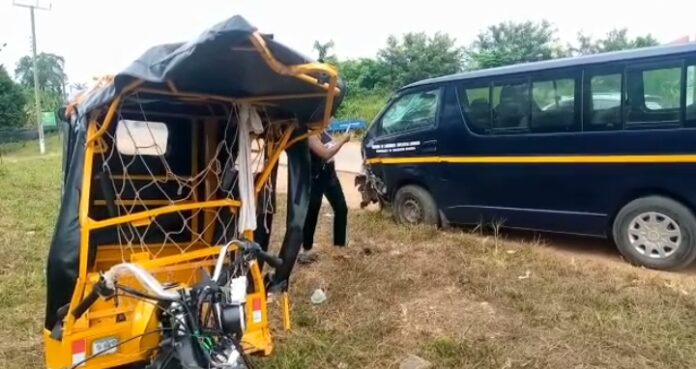 A minibus belonging to the University of Education, Winneba (UEW) has crushed a Christ Apostolic Pastor identified as Solomon, to death at Ajumako Techiman in the Ajumako Enyan Essiam district of the Central Region.
Information gathered by Atinka News revealed that, the church members numbering about seven were coming from Church at Ajumako to Techiman and were all in the tricycle around 11:00 p.m. on Tuesday when the accident occurred.
According to report, the driver of the UEW Ajumako Campus bus was drunk he crushed the tricycle killing the pastor instantly.
It was also reported that the tricycle with registration number, M-22-GR-8999 was nearly set ablaze during the accident.
Read Also: Ashfoam to support GJA renovate Press Centre
Ghana| Atinkaonline.com