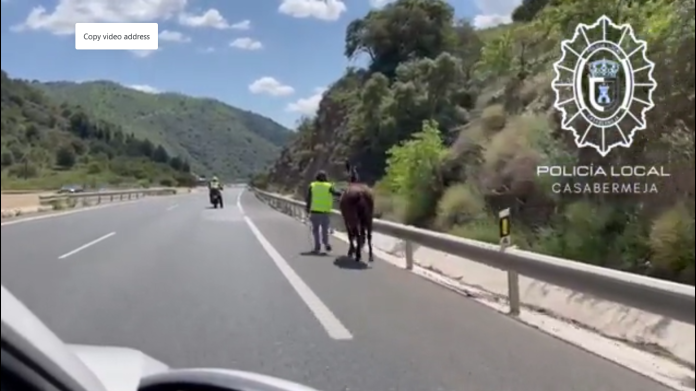 Police in Spain came to the rescue of an escaped horse that found its way to a busy highway during rush hour.
The Casabermeja Local Police said officers responded to the A-45 highway when multiple drivers called the 112 emergency line and told dispatchers a horse was wandering loose in the roadway.
Police were able to guide the horse to the shoulder of the roadway until the animal's owner, who runs a nearby farm, arrived on the scene. Police shared a video of officers escorting the horse and owner to the nearest exit.
Police said the horse was not injured and there were no major accidents resulting from the animal's time in the roadway.
Read Also: Ex-prison guard dead and inmate held after manhunt
In other news: Ghana Link Network CEO picks two awards at maiden CEO Visionary Awards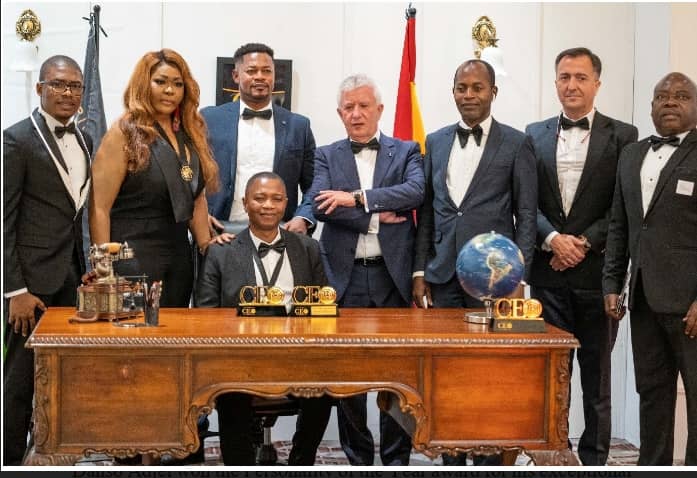 Executive Chairman of Ghana Link Network Services Ltd (Ghana Link), Nick Danso Adjei has been awarded CEO of the Year (Trade Facilitation category) and Entrepreneur of the Year at the maiden edition of the Ghana CEO Vision, Exhibition and Awards Night held at the Kempinski Hotel in Accra.

The awards are in recognition of Mr Danso Adjei's exemplary and visionary leadership to leverage technology to automate processes to facilitate trade and increase revenue for national development and successfully steering the implementation of the Integrated Customs Management Systems.

This is the third time the Executive Chairman of Ghana Link has won a topmost award, at last year's Ghana Shippers Awards, Mr Nick Danso Adjei won the Personality of the Year award for his exceptional leadership character, vision, integrity and focus to continuously provide direction to deliver projects that have directly impacted on increasing revenues while facilitating trade.
He was also honoured with the Lifetime Achievement Award which is the Excellence In Business Award at the 4th Ghana Business Awards Night.

Mr Nick Danso Adjei's contribution and achievements in the ICT and Trade facilitation sector in the country and beyond remains pivotal in the development pursuit of the nation. This is demonstrated in the development and implementation of innovative and award-winning projects.
Source: UPI